Did you know that coffee can create workplace happiness? This fall, Espresso Dave is introducing their Fall Workplace Productivity Booster. It's the ultimate Employee Perk for the fall season and the 2-hour service will create workplace happiness! Oh and, we should mention, boost morale, employee engagement, and productivity.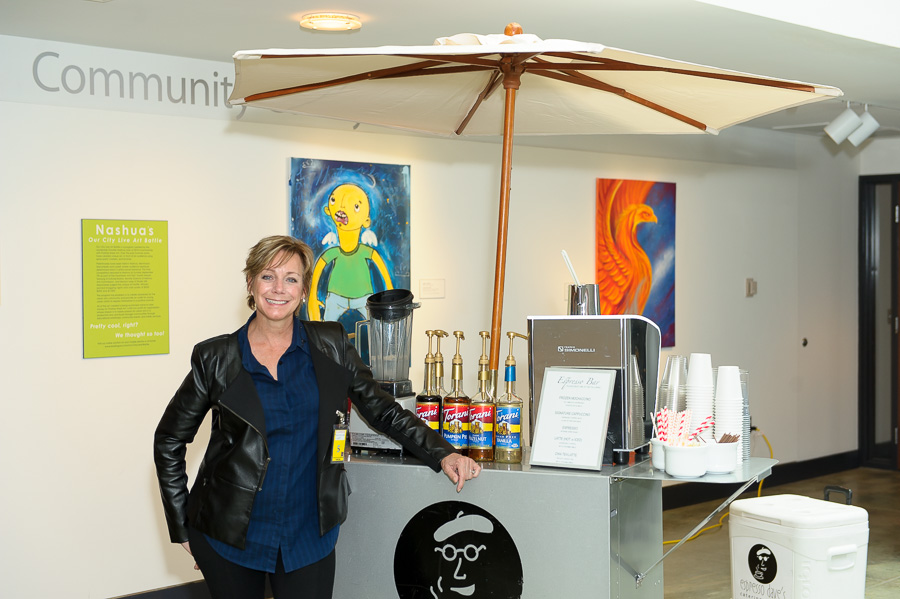 3 Ways Coffee Provides Workplace Happiness
Wondering why this is such a great perk for your employees? Here are 3 scientific facts from The Olson Group on how Espresso Dave's specialty coffee service will benefit your employees at the workplace.
1. Improve Performance
Researchers at the University of Barcelona found that when caffeinated beverages are consumed with glucose, it aids in cognitive functions. According to the researchers, consumption of caffeinated beverages can improve cognitive performance in both sustained attention and working memory. These are both key factors in keeping your business running smoothly. Essentially this means that when drinking coffee at work, you can actually improve the performance of your workers. It's a workplace happiness booster that's a win-win for both employees and employers!
2. Boost Creativity
Did you know that having coffee with other people can have a positive effect on your creativity? According to research from MIT, the notion that coffee helps creativity in both individual and group settings is supported. Sitting down and having coffee often leads to conversations that are more casual and free. Since coffee makes us, as individuals, more alert, it can also stimulate our brains and as a result, lead to an increase in creativity. When in a group setting and drinking coffee, the ambient noise can also aid in creativity.
3. Energize
You know how after you've had coffee, there seems to be a bit more pep in your step? Well, caffeine has a way of tricking your brain into making you think you're not that sleepy by blocking your brain's adenosine receptors. Another perk to the caffeine in the coffee is that it boosts the energy levels in your brain.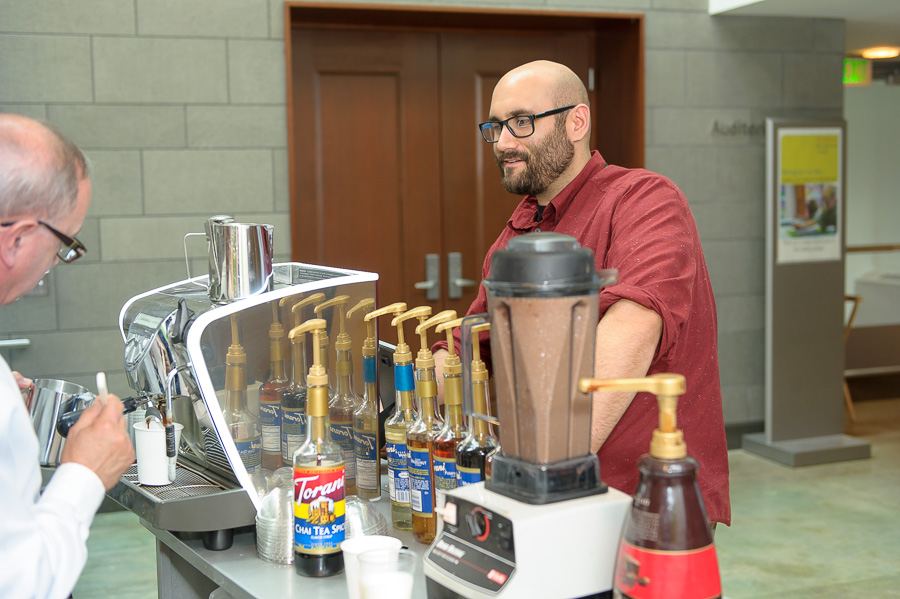 Espresso Dave's Creates Workplace Happiness
So, we have a feeling you're ready for coffee to create workplace happiness for your employees, right?
Here is the full scoop on how Espresso Dave's Fall Workplace Productivity Booster works:
It's an affordable, 2-hour specialty coffee beverage service with a mobile coffee bar cart complete with all the fixings you need. And, since it's a mobile coffee cart, we'll offer a perk like no other right in your break room, conference room, lobby, or cafeteria.
What does our vision of workplace happiness look like? We offer an array of popular European-quality, coffee-based drinks including dark roasted espressos, cappuccinos, lattés, mochaccinos, and chai. Espresso Dave's portable espresso cart, topped with an umbrella to convey a café atmosphere, is manned by a trained barista. The only thing your workplace needs to provide for set-up is a 110 outlet.
Special Flavors for Fall Workplace Happiness
Let's cozy up your workplace with these amazing coffee flavors for fall. It's not just about pumpkin spice lattés.
Pumpkin Pie—cinnamon, nutmeg, ginger, cloves
Maple—buttery sweet maple
Cinnamon Bun—caramel, brown sugar, cinnamon
Oatmeal Cookie—brown sugar, cinnamon, Irish cream, caramel
Nutella—hazelnut, chocolate
Which coffee flavor will be your workplace favorite? Let us know in the comments below.
Ready for Workplace Happiness? Book Your Espresso Dave Productivity Booster Now!
To book Espresso Dave's Fall Workplace Productivity Booster at your office, please email us at dave@espressodave.com or fill out our quick, easy online Quote Request form. We'll be in touch with you ASAP! We're available to set up at events throughout Massachusetts, Rhode Island, Vermont, New Hampshire, Maine and parts of Connecticut. Let's make your workplace cozy and productive this fall season.
PIN NOW, SAVE FOR LATER