Our Crowning Achievements
We provide espresso coffee catering services to some of the most distinguished members of the international community. His Majesty King Carl XVI Gustaf of Sweden and the former Prime Minister of Italy, Matteo Renzi, both enjoyed our espressos during their visits to Boston! In fact, Espresso Dave is also known as the Barista to the Stars. (But, that story's for another time.)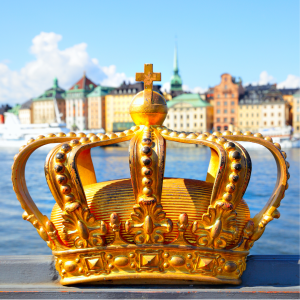 Not Just for Royals
It's always an honor to provide our made-to-order espresso coffees at events. We treat all of our guests like royalty! That means we always go the extra mile. For instance, if you ask for a lemon peel garnish with your espresso (Espresso Romano), like PM Renzi requested, we provide it. Or, if you prefer non-dairy alternatives for your cappuccinos and lattes, we'll make it happen.
In conclusion, we make sure our customers have an unparalleled experience to enjoy the moments specialty coffee creates at their events. And, this happens because our baristas live by two Golden Rules:
Politely engage guests with friendly, respectful service;
Prepare and present excellent coffee with heart.
Interested in hiring Espresso Dave Coffee Catering for your event? Reach out to us for espresso coffee catering at dave@espressodave.com or go to our quote request page.