Coffee at your wedding? Of course! Have you considered hiring a coffee caterer? Most coffee caterers will set up an extensive espresso bar for your guests to enjoy. By hiring a coffee caterer, you will ensure that your wedding guests reap the benefits of delicious, made-to-order coffees.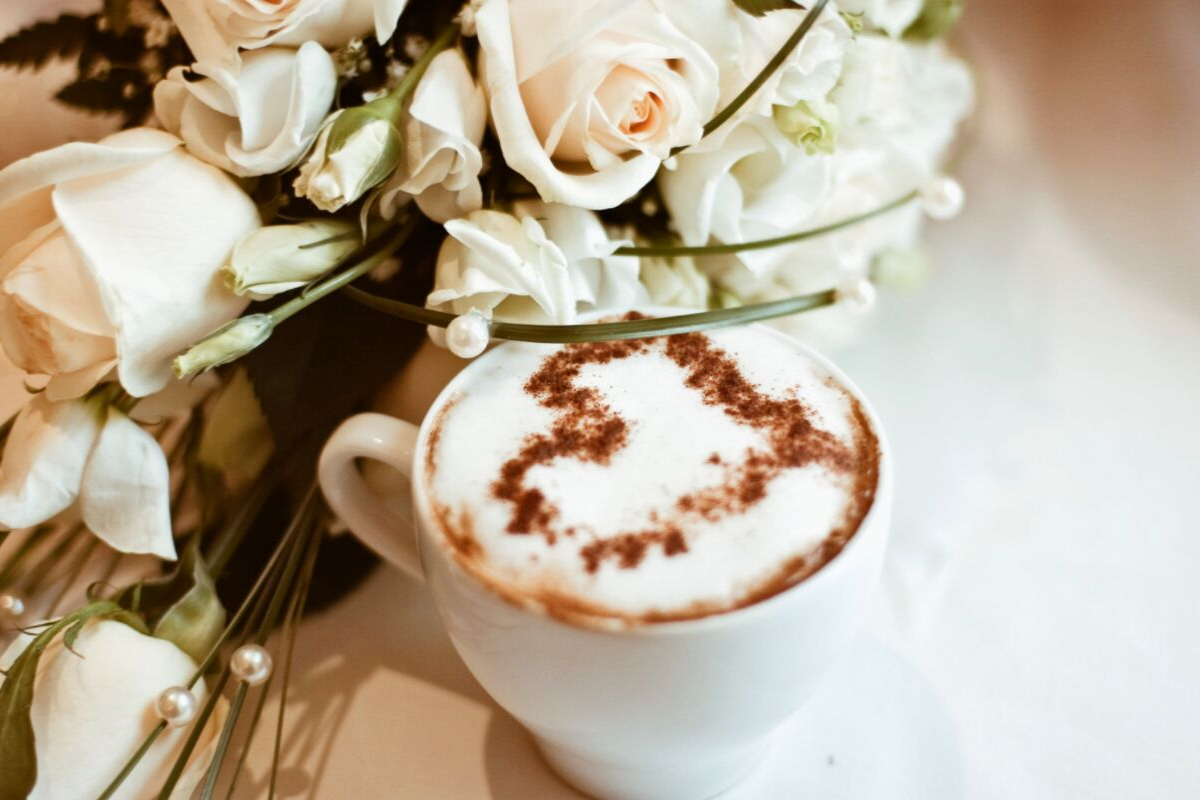 Five Reasons to Hire a Coffee Caterer for Your Reception
Today, we're sharing five reasons why you should book a coffee caterer today for your wedding reception.  And, take it from us, Espresso Dave knows a few things about setting up espresso bars at weddings! With almost three decades of experience, Espresso Dave's Coffee Catering is one of the top-rated coffee caterers in New England.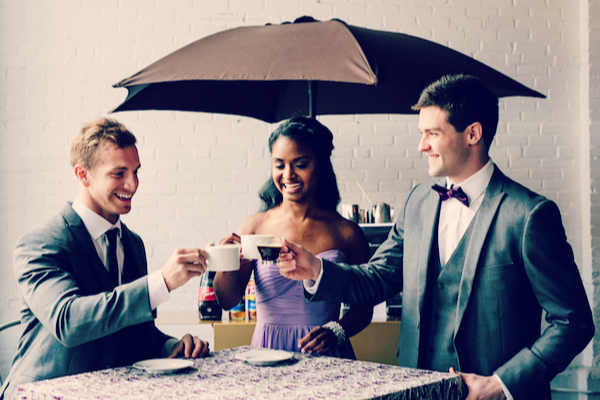 1. Provide great alternatives for guests who don't drink alcohol
If you're looking for an alternative to provide guests who don't drink alcohol, hire a coffee caterer for your reception. They provide fancy, non-alcoholic options for your guests: espresso-based, specialty coffee which is made-to-order. For instance, Espresso Dave's offers lattes, cappuccinos, and frozen drinks with non-alcoholic, flavor shots. Some flavors are sugar-free which are perfect for guests who are on special diets and avoiding sugary drinks. 
Also, Espresso Dave's can prepare coffee mocktails, such as Irish coffee, coffee sour, coffee old fashioned, and a coffee mint julip.  
2. Offer the caffeine kick to get everyone dancing after the meal
After a long day of ceremonies, speeches, and dancing, by the end of the evening, you might be feeling a little tired. But the party continues late into the night and you still want to dance and have fun! Coffee—especially freshly-pulled espresso shots—is your saving grace! Grab a cup to sober up or to get that boost of energy you need to get back on the dance floor!
3. Set a sophisticated tone for your reception
Coffee catering at your wedding is a unique way to make your event feel extra-special and sophisticated. Custom coffee drinks are great conversation starters, too. And, our friendly, personable baristas make the experience all the more enjoyable. 
4. Guarantee the coffee is fresh and made upon request
Most venues already serve coffee so you may be wondering why you would hire a mobile espresso coffee bar service. Did you know that some venues serve watered-down coffee or coffee that's been sitting on the burner all day? And, most venues and caterers don't offer Italian roast, made-to-order, hot, cold or frozen espresso drinks like coffee caterer Espresso Dave does. It's a much-appreciated, alternative to the potentially, sub-par coffee they might otherwise be served.
5. Serve the best coffee EVAH (said like a true Beantown guy!)
Why should you hire a coffee caterer for your wedding? Because handcrafted, specialty coffee is delicious! No matter the form (latte, cappuccino, espresso shot, frozen mocha), Italian roasted coffee should be an everyday staple that is also a yummy treat. There is nothing quite like sipping on lovely, handcrafted, espresso-based drinks with close friends while celebrating the union of two of your favorite people.
Ready to hire a coffee caterer for your wedding reception?
If you're planning a wedding reception somewhere in New England, then Espresso Dave's Coffee Catering is the company to hire!  Boston's Espresso Dave's provides an all-inclusive, seamless, portable cappuccino café, also known as an espresso bar service. The service features a trained attendant serving from a deluxe cart or on a skirted table; a variety of hot and cold specialty coffee beverages, including an array of popular coffee-based beverages made with European, dark roasted coffee. Espresso Dave offers espressos, cappuccinos, lattés, mochaccinos, macchiatos, iced cappuccinos, frozen espresso-based drinks, and fruit smoothies, all made-to-order.
Send us a quote request for more information!  It's quick and easy to do!
PIN ME!