Where there's true love, there's magic! That's what we love about the current trend of micro weddings. Today we're here to tell you about Emily & Henock 's magical, rustic summer micro wedding!
The Magic of Micro Weddings
Lately, we've been part of many micro weddings, and let us assure you that they're just as special as any large wedding we've participated in. From what we've seen, a micro wedding exemplifies the ultimate essence of getting married — celebrating the love between two people and their commitment to one another! We've also witnessed, first-hand, how grateful and excited people are to come together to celebrate something good during a pandemic.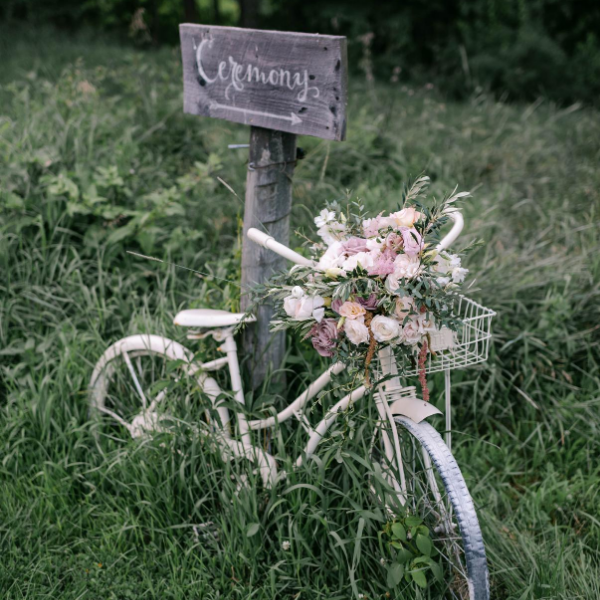 The sense of togetherness seems to turn even the most scaled-down micro wedding gathering into a dream-come-true wedding for our brides and grooms. Gatherings, especially weddings, give us all a sense of normalcy during unusual times. Also in many cases, the smaller, intimate weddings cost less, therefore eliminating some financial stress on the couple and/or their families. They can also focus on what's really important to them and source vendors they get really excited about (can you say latte art?)!
Can you tell by their facial expressions that they really enjoyed our espresso bar service? Coffee is definitely Emily and Henock's love language! We're also happy to report that their wedding guests were truly delighted to see our baristas and pop-up espresso cart. And, we were just as excited to see and serve them!
Hope you've enjoyed some of the photos by Rachel Campbell Photography of Emily & Henock's magical, summer micro wedding at the beautiful Barn at Silver Oaks Estate in Winthrop, Maine. Couples, like Emily and Henock, not only agree that our coffee catering service is budget-friendly, but it's also something a bit unexpected for their guests—great, made-to-order coffees by our professional baristas who are happy to serve day or night, indoors or out, through all seasons.
How to Book Your Micro Wedding or Special Event
If you'd like to more information about our service for an upcoming wedding, special occasion, or holiday party (yes, we're booking those now!) contact us with any questions or take a look at our FAQs. If you'd like a quote or to see if your date is available, go to our quote request.
We'd like to reassure you that we follow all CDC and local guidelines and procedures to prevent the spread of Covid-19. For more details, check out this post.
Rustic Maine Micro Wedding DreamTeam
Check out the vendors listed below:
Photographer: Rachel Campbell Photography
Venue|Coordinator| Stylist: The Barn at Silver Oaks
Florals: Jennifer Neal Floral Designs
Rentals: Vintage Collectibles
Cake: Bear Book Bakery
Videography: Better Half Productions
Hair & MU: Taunya Olivia
Bride's Dress/Veil: Blush Bridal & Formals
Groom's Suit: The Groomsman Suit
Bride's Jewelry: Blushing Gold Brides
Styling Mats: Styling Unmatched
Calligraphy & Stationery: Fonts and Flourishes Co.
Coffee Catering: Espresso Dave
Edible Fruit Gifts/Favors: Fun to Eat Fruit
Bartending: The Nightcap Bar Co.
PIN ME